Hypernasal spray
0459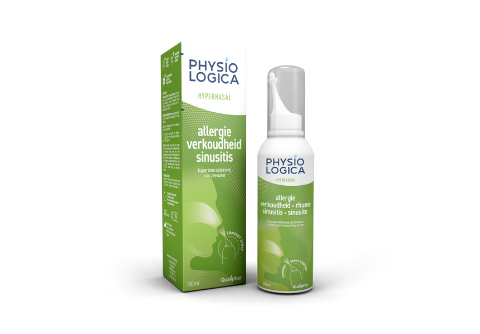 Physiologica® Hypernasal spray is ideal for the decongestion of the nasal cavities and the treatment of nasal congestion for adults, children and infants.
Using Physiologica® Hypernasal spray will help reduce nasal obstruction and prevent the spread of infection. The proper functioning of the cilia of the nose provides protection against pollution and infections.
The use is recommended when you have a stuffed nose.
Hypertonic solution of seawater with natural sea salt. Equivalent to approx. 2,52 % NaCl.